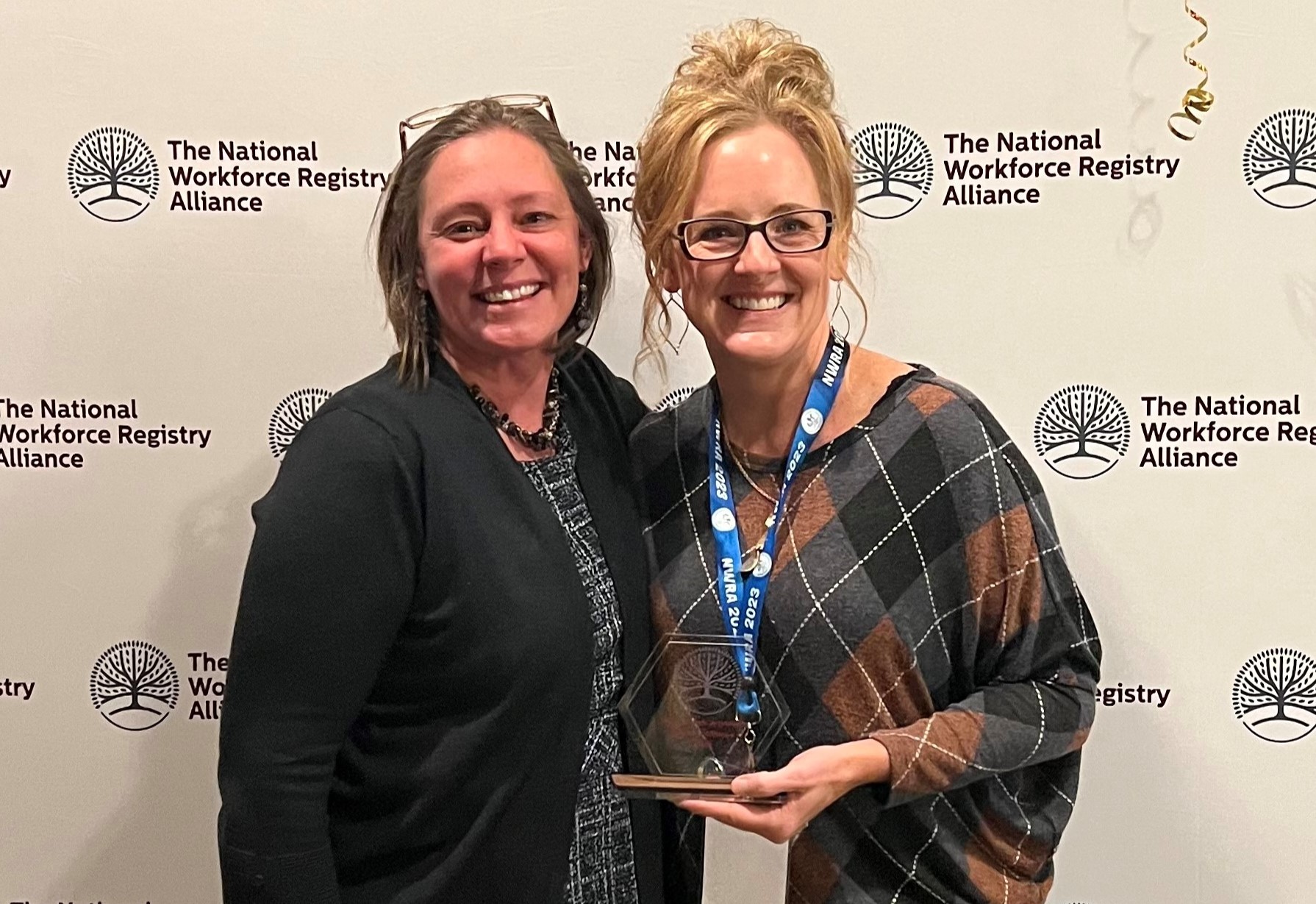 Last week, Shelly Nye, Program Director of The Nevada Registry, attended the 20th convening of the Nevada Workforce Registry Alliance in Omaha, Nebraska where she accepted a Workforce Support Recognition Award on behalf of The Nevada Registry. This award was granted for demonstrating innovative thinking and solution-driven collaboration that has created a streamlined enrollment process and access to a State-funded Telehealth Services Benefit Program for all active members of The Nevada Registry. The program is available through funding received by the Department of Health and Human Services and is a partnership between the Division of Welfare and Supportive Services, The Nevada Registry, Optima Benefits & Payroll and AllyHealth.
The telehealth program provides unlimited telemedicine for the entire family, 10 teletherapy sessions per year, free dental and vision coverage and an Employee Assistance Program (EAP) – at NO CHARGE to the member. Nearly 2,000 Registry members are already enrolled and receiving these amazing benefits! For those who have not yet enrolled, simply log into your Nevada Registry Online Portal account, click on the 'Membership Account' tab and scroll down to the yellow tab titled, 'Telehealth Services Benefit Program' to begin the enrollment process.
Click here for more information about the Telehealth Services Benefit Program.