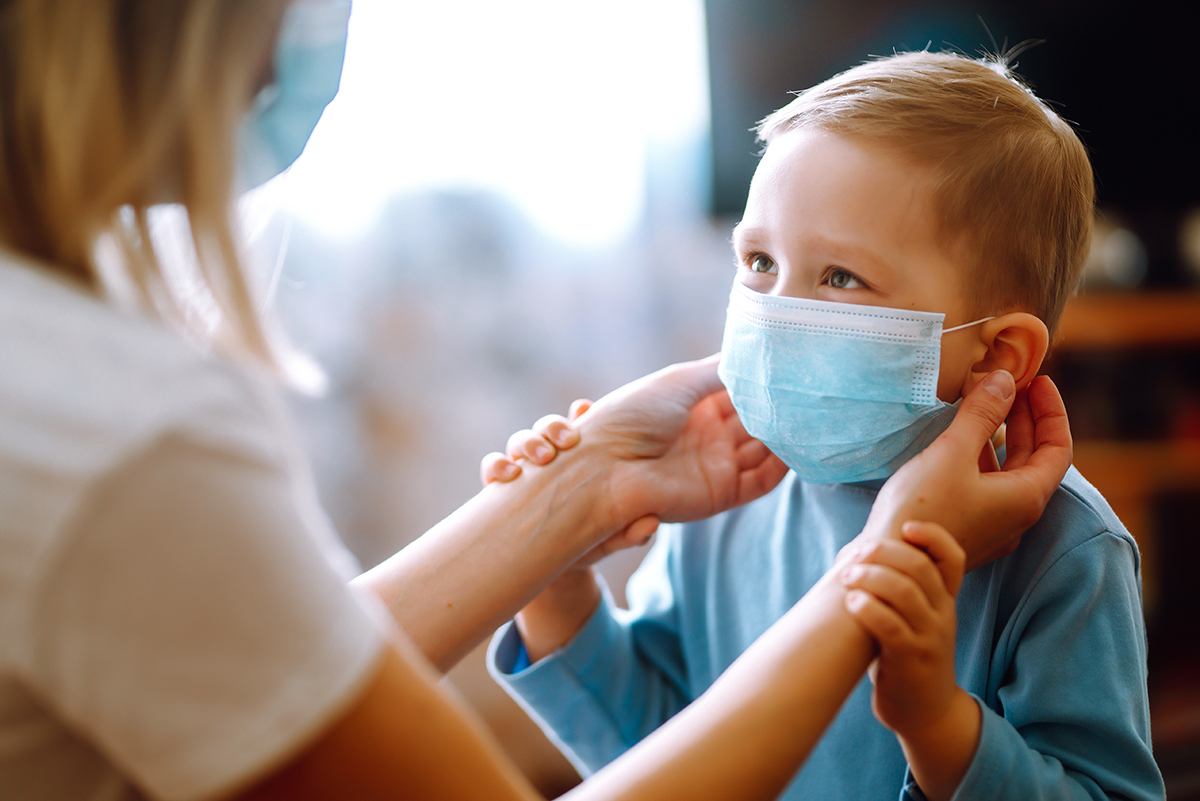 Gov. Sisolak's declaration requires the use of face coverings, effective at 11:59 pm on June 25, 2020.
Child Care Licensing understands the hardships many may face with this new requirement. However, we ask that everyone prioritize the health and safety of all and make the necessary adjustments during this state of emergency.
More information regarding the new requirement can be found here.
Face coverings are now required for everyone while at work, including child care facilities:
When interacting in person with members of the public.
When in any space visited by the general public, even if no one else is present.
When in any space where food is prepared or packaged, for sale, or generally distributed to others.
When walking through common areas, such as hallways, stairways, elevators, and parking facilities.
In any room or an enclosed area where other people (except for members of the person's own household or residence) are present when unable to physically distance.
Exceptions for children:
The following children should never wear a face covering:

Those 2 years of age and under, to avoid the potential risk of suffocation.
Those who have a mental health condition, medical condition, or disability that prevents them from wearing a face covering.
Those who are engaged in strenuous physical activity.

Children ages 2 to 9 are not required to wear face coverings; however, they are strongly encouraged to wear face coverings when in public spaces.
Additional exceptions:
Those who have a medical condition, whether it be mental health, disability, or other health reason that prevents them from wearing a face covering.
Those who are hearing impaired, or when in communication with an individual who is hearing impaired where the ability to see the mouth is essential for communication.
Those who are obtaining services involving the nose or face for which temporary removal of the face covering is necessary to perform the service.
What does this mean for licensed child care facilities?
All employees should wear masks while present at the facility, including family/group cares. However, masks can be removed during instruction if visual cues are needed to enhance learning and if social distancing can be maintained.
Clear facial coverings may also be worn (click here to see an example).
For more information, guidance and resources about Nevada's response to COVID-19, visit https://nvhealthresponse.nv.gov/