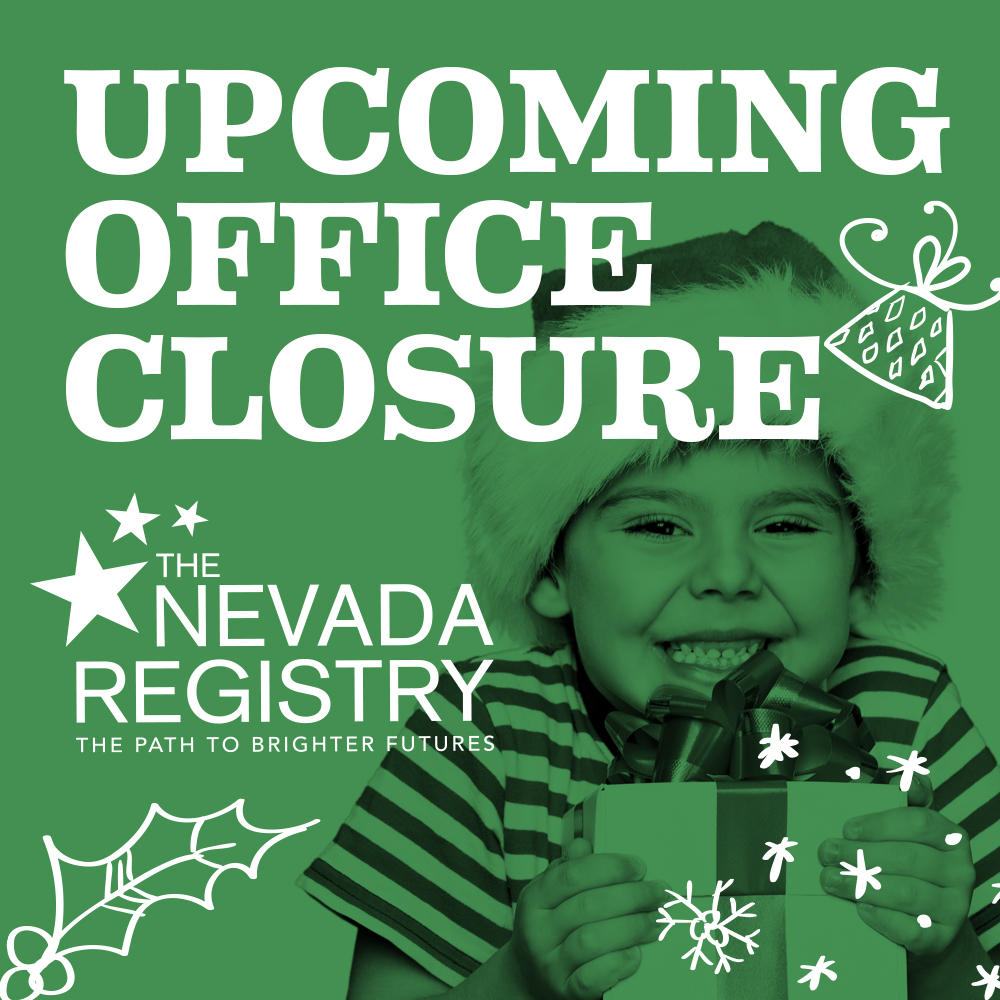 The Nevada Registry will be closed Friday, December 24, 2021 – Friday, December 31, 2021. Please continue to access your Online Portal account as needed during this time to complete the following tasks:
Submit your Membership Renewal Form
Submit new training for approval/duplicate training
Upload trainer documents for trainer renewal
Complete your Trainer Renewal Application
Enter training attendance
Manage your Employee List
Submit jobs for posting
All correspondence will be responded to on Monday, January 3, 2022. For the quickest response following the holiday, send questions and general inquiries to our office via the Contact Us link on the home page of our website.
We wish all of our members, approved trainers, advisory members and community stakeholders a very joyous, safe and healthy holiday season!