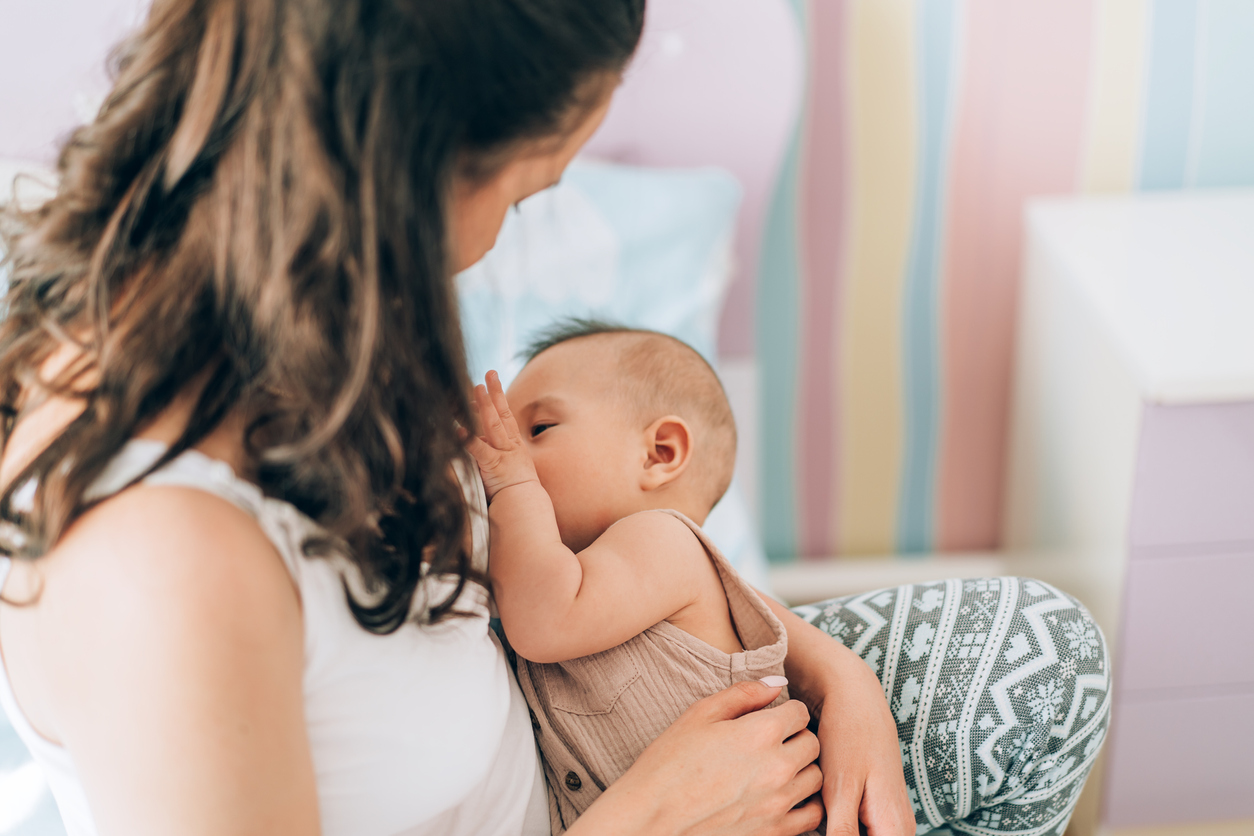 August is National Breastfeeding Awareness Month
The United States Breastfeeding Committee officially declared August National Breastfeeding Month in 2011. This awareness month aims to improve the nation's health by collaborating to protect, promote, and support breastfeeding. Breastfeeding has been proven as a primary prevention strategy for both baby and parent from acute and chronic diseases while building a foundation for life-long health and wellness. Many social factors influence the duration a parent will breastfeed, such as parental leave, work policies, cultural norms, family support, education, and support by the medical system.
How can YOU make a difference during National Breastfeeding Awareness Month?
While breastfeeding awareness is important year-round, for the month of August, we encourage you to promote breastfeeding awareness and education with your networks. The messages, links, and hashtags in the toolkit can be used as-is, or they can be customized in any way that works best for the needs of your community.
Weekly Observances
Each week for the month of August and the first week of September will highlight a specific sociocultural cause related to breastfeeding awareness. Please see the toolkit link above for more information, resources, and sample social media posts related to each weekly observance.
August 1 – 7: World Breastfeeding Week
August 8 – 14: Indigenous Milk Medicine Week
August 15 – 21: Asian American Native Hawaiian and Pacific Islander Week
August 25 – 31: Black Breastfeeding Week
September 5 – 11: Lactancia Latina
Inclusive Language Guide
The table below provides a list of traditional and gender-inclusive terms. Typically, traditional gendered terms are more appropriate in documents written for a worldwide audience and/or the general public, whereas gender-inclusive terms may be included in a document with an audience of health care professionals in a country where openly transgender or nonbinary persons give birth.*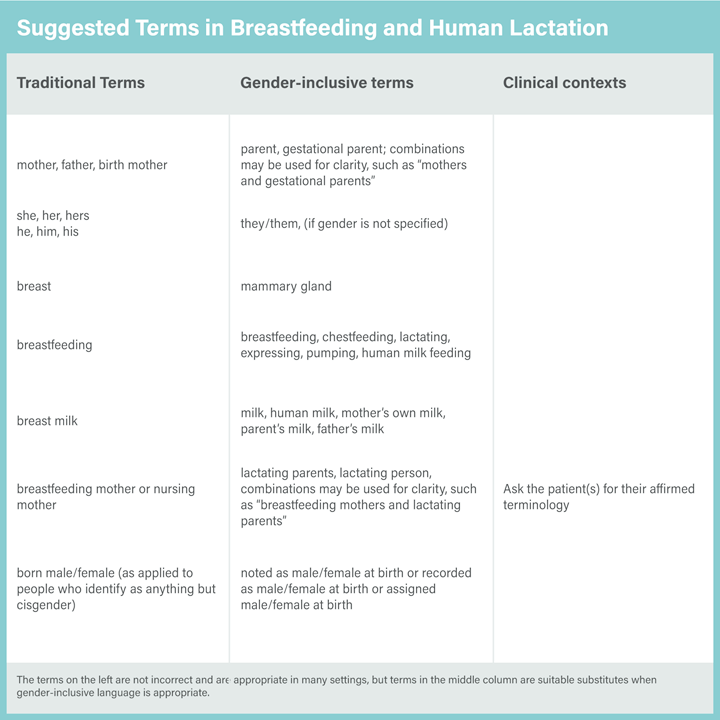 *Bartick, M., Stehel, E. K., Calhoun, S. L., Feldman-Winter, L., Zimmerman, D., Noble, L., Rosen-Carole, C., & Kair, L. R. (2021). Academy of Breastfeeding Medicine Position Statement and Guideline: Infant Feeding and Lactation-Related Language and Gender. Https://Home.Liebertpub.Com/Bfm, 16(8), 587–590. https://doi.org/10.1089/BFM.2021.29188.ABM
Additional Resources
Below are a few breastfeeding resources within Nevada. For an expanded list of resources and additional information, please see the toolkit link above.
Southern Nevada Breastfeeding Coalition
Want to learn more about the breastfeeding resources in Southern Nevada and join a group promoting breastfeeding to parents, doctors, nurses, lactation consultants and more?
Nevada Breastfeeds
Nevada Breastfeeds is an organization dedicated to promoting and supporting breastfeeding in Nevada. With a focus on parents, babies, and businesses, their goal is to provide education and resources to empower individuals and ensure the well-being of both parents and infants.
Northern Nevada Breastfeeding Coalition
The NNBC is a non-profit organization of parents, professionals, and community partners in Northern Nevada who believe that breastfeeding is foundational to a healthy start in life and provides unlimited benefits to mother and child.
Breastfeeding Support Resources & Materials | Nevada WICNevada WIC offers breastfeeding support, referrals to lactation professionals & access to breast pumps & accessories at no cost.nevadawic.org
Transgender woman successfully induces lactation to breastfeed her baby