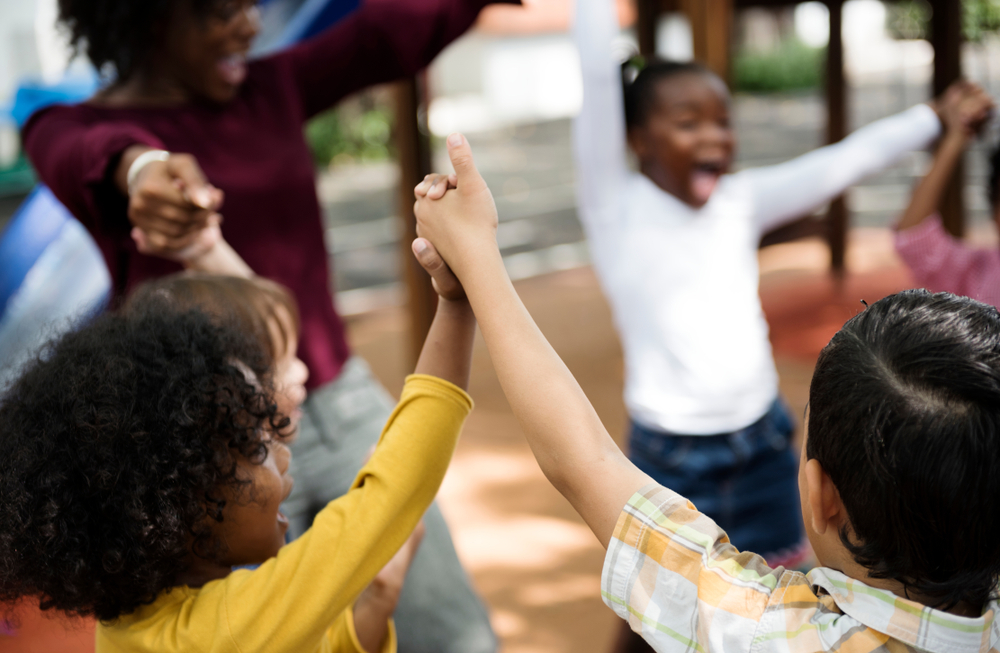 Experience in Early Childhood Education (ECE) is important – especially in a field where turnover is so high! Direct service experience is especially important since continuity of care often contributes to higher quality outcomes for children. This is why direct service experience is factored into Career Ladder placement (up to 4,000 hours; approximately two years of full time employment)*.
Direct vs. Indirect Experience – What's the Difference?
The Nevada Registry defines direct experience as the direct care of children. While this care typically occurs in licensed child care settings, it can also occur in other types of programs legally-exempt from Child Care Licensing regulations such as school district-based PreK programs, Tribal care, military care, before/after school care, etc. (nanny care is excluded).
Indirect experience includes other types of services that support the field of ECE, but do not provide direct care to children. For example, trainers, CCR&R staff and QRIS coaches.
How are Hours of Experience Calculated?
Applicants are asked to provide a complete listing of ALL experience in ECE, direct and indirect at the time of initial application to The Nevada Registry. All experience provided to The Nevada Registry is considered 'self-reported', meaning that information is entered as provided by applicants, and is not currently verified with check stubs, etc.
When providing previous experience, a position title must be selected from a pre-determined list. Applicants are encouraged to select the title that most closely fits. All position titles are categorized as either 'direct' or 'indirect' through the data entry process. The system calculates the total number of hours and years in both the direct and indirect categories. When the total number of direct service hours meets or exceeds the number of hours required to place at a specific level of the ladder (combined with the training and education requirements), the corresponding level is assigned.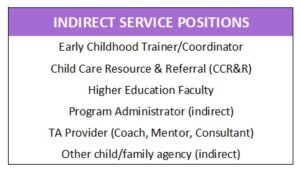 Previous ECE Experience
Previous employment information must be complete to be added to an account and factored into the total number of direct service hours on file (resumes not accepted). Excluding previous employment, or inaccurately reporting employment, could result in an incorrect Career Ladder level and/or total number of self-reported years in the field listed on your membership certificate.
To determine whether you submitted all your previous experience in ECE when you initially applied, you can check your Registry membership certificate for the total number of self-report years in ECE. If the total number of self-reported years listed on your certificate seems too low, it is likely that complete employment information was not provided when you initially applied.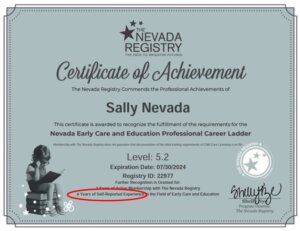 You can also review the Career Ladder to see the number of direct service hours required at each level of the ladder and compare that to your current assigned level. If you believe you should be at a different level based on direct service hours, it is again likely that complete employment information was not provided when you initially applied.
If you believe that you possess additional experience in ECE that is not currently on file, you may contact a Registry Associate to request the 'Record of Previous Early Childhood Experience' form. If you would like to submit this additional information prior to your next renewal, a fee of $20, along with a 'Request for Career Ladder Level Re-Evaluation' form will be required. However, you are welcome to wait until your next renewal to submit this form and have it reviewed and added to your account at no charge at that time.
Questions? 
Contact Us today!
*The Nevada Registry values long term dedication and commitment to children and families. Each member's total years of service in the field of ECE are recognized separately on an individual's Registry certificate along with their Career Ladder level.