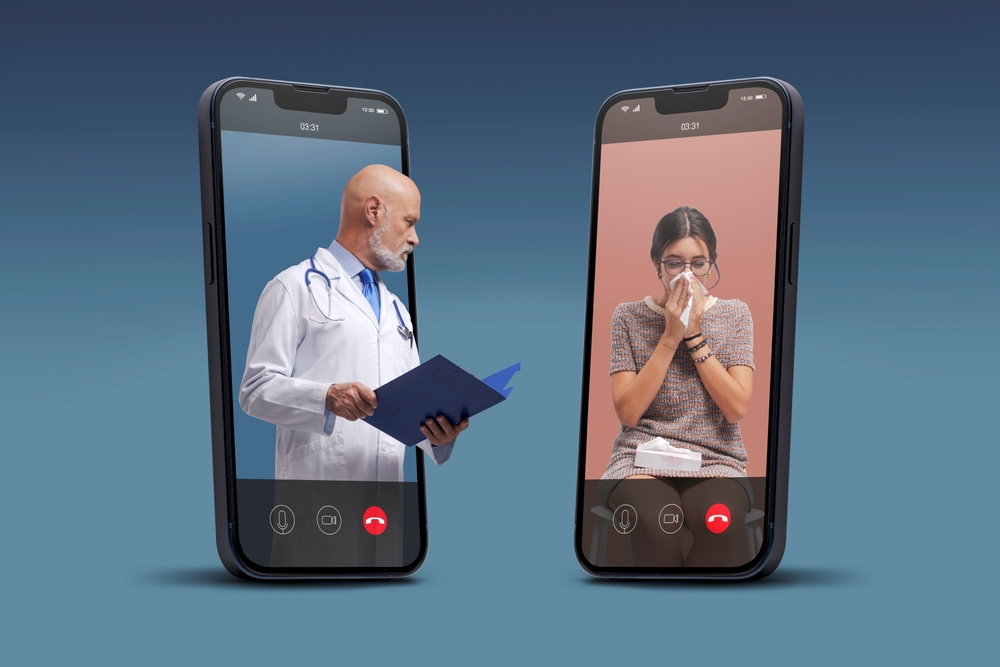 In February 2023, the Department of Health and Human Services, Division of Welfare and Supportive Services, in partnership with The Nevada Registry, Optima Benefits and Payroll and AllyHealth, launched the state-funded Telehealth Services Benefit Program. The telehealth program provides unlimited telemedicine for the entire family, 10 teletherapy sessions per year, free dental and vision coverage and an Employee Assistance Program (EAP) – at NO CHARGE. The even better news – ALL active members of The Nevada Registry living and working in Nevada are eligible to apply! Nearly 2,000 Registry members have already enrolled, and many have accessed one or more of the free services.
Check out these amazing testimonials from Registry members!
Grateful to this program offering teletherapy. As a busy teacher parent, it is difficult to find time during the school day to make an appointment. Being able to use the teletherapy option has allowed me to work on my self-care during these trying educational times. Thank you so much to the Nevada Registry and others for putting together this great opportunity.
I did use the prescription discount, and that is really helping me. I have asthma and allergies really bad and just for 1 medication, I was paying +$300 and now I only pay $98.
The Health coverage provided through Nevada Registry has been a godsend for myself and my family. In times of transition, where we did not have coverage, I knew that Ally Health through Nevada Registry would be there for me. I had an extra safety blanket because of this coverage and I am extremely grateful for this amazing service that has been granted to Childcare providers. While ECE typically receive very low pay, having this extra coverage is extremely beneficial. Whether I had a dental emergency or an urgent medical matter with my child, I knew I could get t the care I needed. Brandon and his team have been nothing but amazing and I am so thankful to have this extra coverage. Thank you again to Nevada Registry and Co. for this wonderful benefit.
I recently used the vision coverage to do my annual eye exam and everything went well. I only had a $10 co-pay and the coverage for glasses was great, with nothing out of pocket to pay. Glad I signed up.
It's great to have these type of benefits because many teachers work at places that don't provide either little to no benefits. This can help many families out during these times.
In a world of high inflation at the moment uncertainty seems to be what we all have in common so with having said that I'm most grateful for the insurance provided to me by the registry, it's given me a since of assurance that is much appreciated and needed at this time, thanks more than you know.
5 stars from me. You were very kind and efficient and have cut my dentist bill in half.
It was so convenient to use the telehealth offered through the NV Registry when my son had a severe earache on a Friday afternoon and his pediatrician was not available. I was able to get an appointment and be seen online within 30 minutes of registering for an appointment. The doctor was able to diagnose my son and get a prescription at the local pharmacy. I only had to pay for the prescription. Everything else was free. I will continue to use this service. No more waiting for hours at Urgent Care and paying a ridiculous amount of money.
I have used the telemedicine program twice and cannot say enough positive things about it! In both instances, I was able to connect with a doctor within several minutes and had a prescription submitted to my preferred pharmacy within a few minutes following the call. The ease and convenience of not having to physically go to an Urgent Care facility and sit in a waiting room with other ill patients is worth more than words can say – AND not having a co-pay on top of it is the icing on the cake! Thank you to the State of Nevada for making this benefit available to all active Registry members and their dependents! PRICELESS!
Tell Us What You Think
If you have used the Telehealth program and would like to share your experience with us, please email your feedback to Brandon DiCesare, President of Optima Benefits and Payroll. We'd love to hear how this benefit helps to support you as an ECE educator in Nevada!
Apply Today!
If you have not yet enrolled, it's time! As you can see by the testimonials above, this is a tremendous FREE benefit for you and your family. Simply log into your Nevada Registry Online Portal account, click on the 'Membership Account' tab and scroll down to the yellow tab titled, 'Telehealth Services Benefit Program' to begin the enrollment process.
Click here for more information about the Telehealth Services Benefit Program.