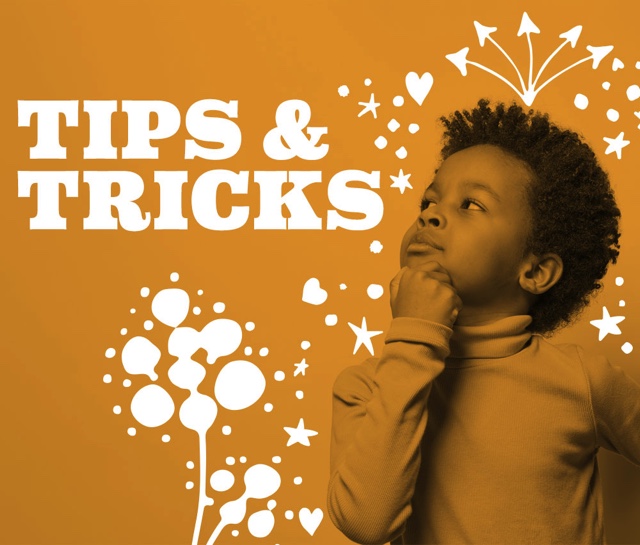 Training data is added to your account in one of three ways.
Certificates of Completion: Completed training sessions submitted with your initial application and subsequent membership renewals are added to your account upon submission to our office. These certificates are digitally archived and saved to your account.
Imported Training: The Nevada Registry has established data sharing partnerships with approved organizations offering online courses and professional development. This means that Registry-approved online training that you complete through partnering organizations will be imported into your Registry membership account via a secure file transfer process, generally within one week of completion.
Verified Attendance: Your attendance at in-person or virtual Registry-approved training is submitted electronically to The Nevada Registry by the approved trainer/training agency. Once verified, the training is added to your membership account within approximately one week.
Once training is added to your account through one of the three ways listed above, you can view the training(s) on your training transcript. The training transcript is a membership benefit and is only available to those who have an active membership.
To view, download, or print your training transcript to share with others login to your Online Portal and click on the green 'Membership Account' button.

Refer to the tab labeled 'Training Documentation' and click on 'Click Here to View/Download Your Transcript of Training Documentation on File'. A new window will appear (please ensure that your pop-up blocker is disabled) showing your transcript.

To download your transcript, click on the download icon and then select the file you wish to save/download your transcript to.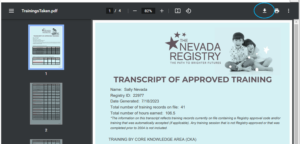 To print your transcript, click on the printer icon.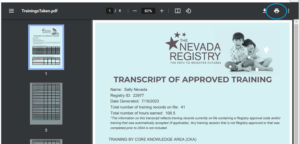 Please note that your training transcript is considered verified Nevada Registry approved training and should be considered an official record of your completed training by Child Care Licensing, Directors and QRIS Coaches.